At the grocery shop,
A taste for bistronomy
With "A L'Epicerie", discover 3 different concepts of grocery shops: a catering method that combines natural recipes and delicatessen adapted to 4* hotels and more.
Our recipes are made according to seasonality and, depending on the concept, exclusively or mainly from products without preservatives and colouring agents, produced by the Aix&terra factory and/or selected from local producers.
Our Chefs, trained at the Ecole des Chefs three times a year, work as a team with atypio and aix&terra to offer you the best of regional, Provençal and Italian know-how revisited in France, depending on the brand.
New recipes are created each season, with more and more organic ingredients, notably grown in Provence: Menton lemon, PDO Provence figs, Cavaillon melon, Drôme organic garlic, Nyons olive slices...
flavours and sweets for a gourmet break
From breakfast to dinner, A L'Epicerie invites you to enjoy seasonal dishes on site or to take away.
Sit back and relax in the bright, contemporary décor for a convivial experience.
Start the day with a working breakfast or end it with an aperitif with friends in the evening.
You prefer to have lunch at the office? Take advantage of the click & collect system set up in some of our establishments: alone or with others, reserve your "home-made" tray to take away.
Share a pleasant break with your clients or colleagues over a convenient and delicious meal. Enjoy healthy and varied food, with a focus on fresh products that change with the seasons.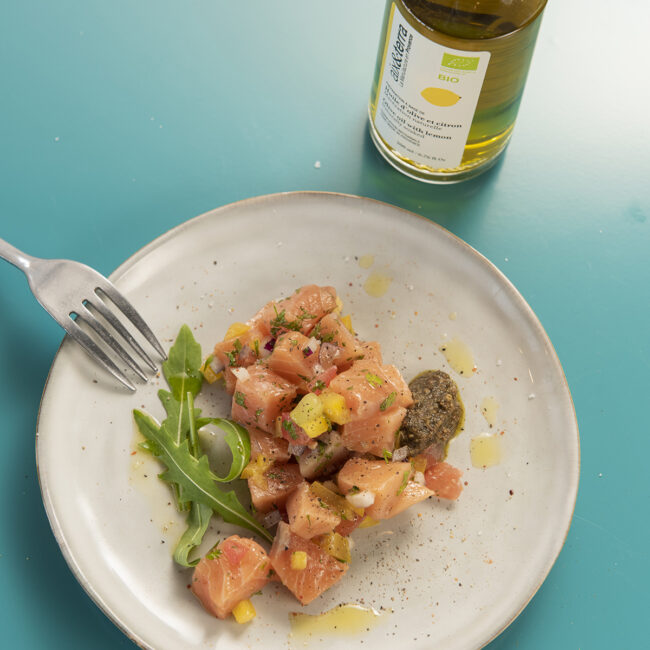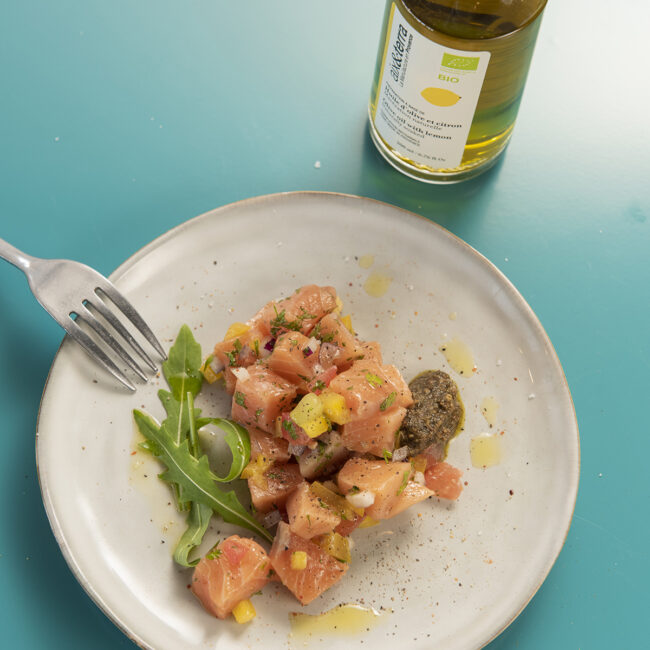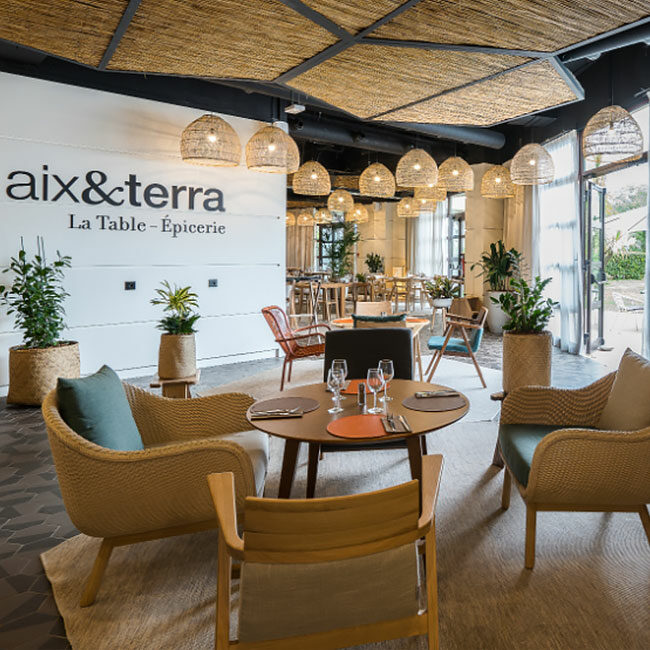 Bistronomic cuisine in your hotel
The A L'Epicerie concept was created with Atypio Hotel Resort, an asset manager, hotel operator and co-investor in 3 and 4 star hotels. Its leitmotiv: to work in a responsible, respectful, courteous and supportive ecosystem to offer signature stays: Allingoodtime, Made In France and CSR.
L'Epicerie foodtime by aix&terra, pastatime by Aix&terra and the Table-Epicerie are now available at the Mercure hotels in Cannes Mandelieu, Tours Sud, Chantilly and Compiègne Sud, as well as at L'Aigle Noir Hôtel Fontainebleau. Treat yourself to tasteful cuisine wherever you go!