Life is so much more beautiful when you are greedy

"I will drink milk the day
the cows will eat grapes".
Jean Carmet
"A l'Epicerie" is a unique place for the expression of French gastronomic terroir. The leaders y cook with seasonal and quality products with condiments and sauces from the craftsman Manufacture Aix&terra. The Chef Julien Allano now holds the role of Chef Ambassador. The brand already has more than ten restaurants in France.
Card sideThe signature dishes are complemented by regional recipes from Chief Resident.
Omnivores and vegetarians alike will find plenty to enjoy here, thanks to a varied offer but also an offer "All cheese "in Chantilly, St Germain en Laye, Saulx-les-Chartreux, Grenoble, Chartres, thanks to their unique XXL cheese cover !
Designed by René Tourrette, a famous Alsatian cheese maker, it houses up to 100 cheese references from all over France. Maison Tourrette then trains each Master Cheesemaker "A l'Epicerie" to give the best advice to the customer!
The most To enable gourmets and food lovers to take the best of French artisanal products with them in their suitcases and to reproduce home-made recipes themselves, each "A l'Epicerie" restaurant offers a very attractive grocery display, with individual formats and/or gift boxes. 
Partner craftsman
The Aixetterra factory
Fruits, vegetables and aromatic herbs from the best Provencal producers are cooked by our chefs who meticulously revisit each traditional French recipe to incorporate an ingredient from the Provencal Aix et terra artisanal factory.
Menton Lemon, Figs PDO of Provence, Cavaillon Melon, Garlic IGP Bio of the Drôme, Olive Tanche of Nyons of the raw materials transformed by the craftsman in the strictest respect of the product no colouring or preservatives !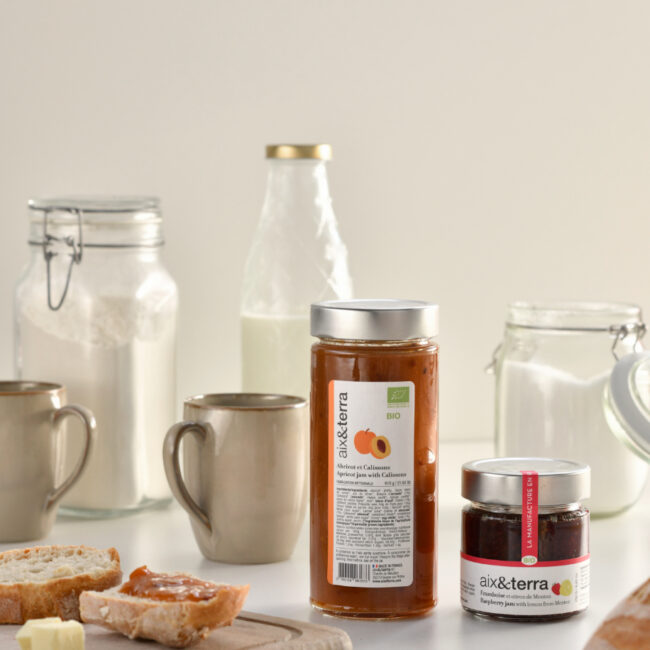 partner craftsman René tourrette
In 50% of our restaurants, there is a proudly displayed French cheese bell world champion !
The 1989 Guinness Book of World Records attests to this: it is the largest cheese bell in the world! Impossible to miss with its generous dimensions: 2m in diameter and 2m high!
Designed by René Tourrette, Alsatian Master Cheesemaker in 1988. It marks the beginning of the history of the Tourette House!
The French technology of this cloche, allows to refine, to mature the local products at 80% French, selected with care by the House Tourrette. 
2020 Opening at Mercure Chantilly, Tours Sud, Cannes-Mandelieu
2021 Opening at Mercure Compiègne Sud
2022 First XXL cheese bell at Mercure Chantilly
2022 Opening in St Germain en Laye, Grenoble, Saulx-Les-Chartreux, with cheese cover XXL
2023 Opening at Novotel Chartres, Mercure Meylan, Mercure Toulouse Seilh
Two new openings to come in France
First botanical gardens to open in Chantilly and St Germain en Laye (summer 2023)
Renovation with XXL Cheese Cloche to come in Chartres and Toulouse