at the grocery shop
Foodtime by Aix et Terra
Our menu mixes traditional French dishes with regional and seasonal recipes.
Origin of products
Cheeses
Maison Tourrette opens the doors of its maturing cellar where its treasures are patiently brought to their optimum tasting, for our shops and restaurants "A L'EPICERIE" (with/without XXL cheese cover).
Condiments, sauces, jams ...
La Manufacture Aix et Terra rigorously selects regional, natural and preferably organic raw materials in Grande Provence to offer refined delicatessen products created and manufactured on their premises.
Both are artisans and members of the Collège Culinaire de France!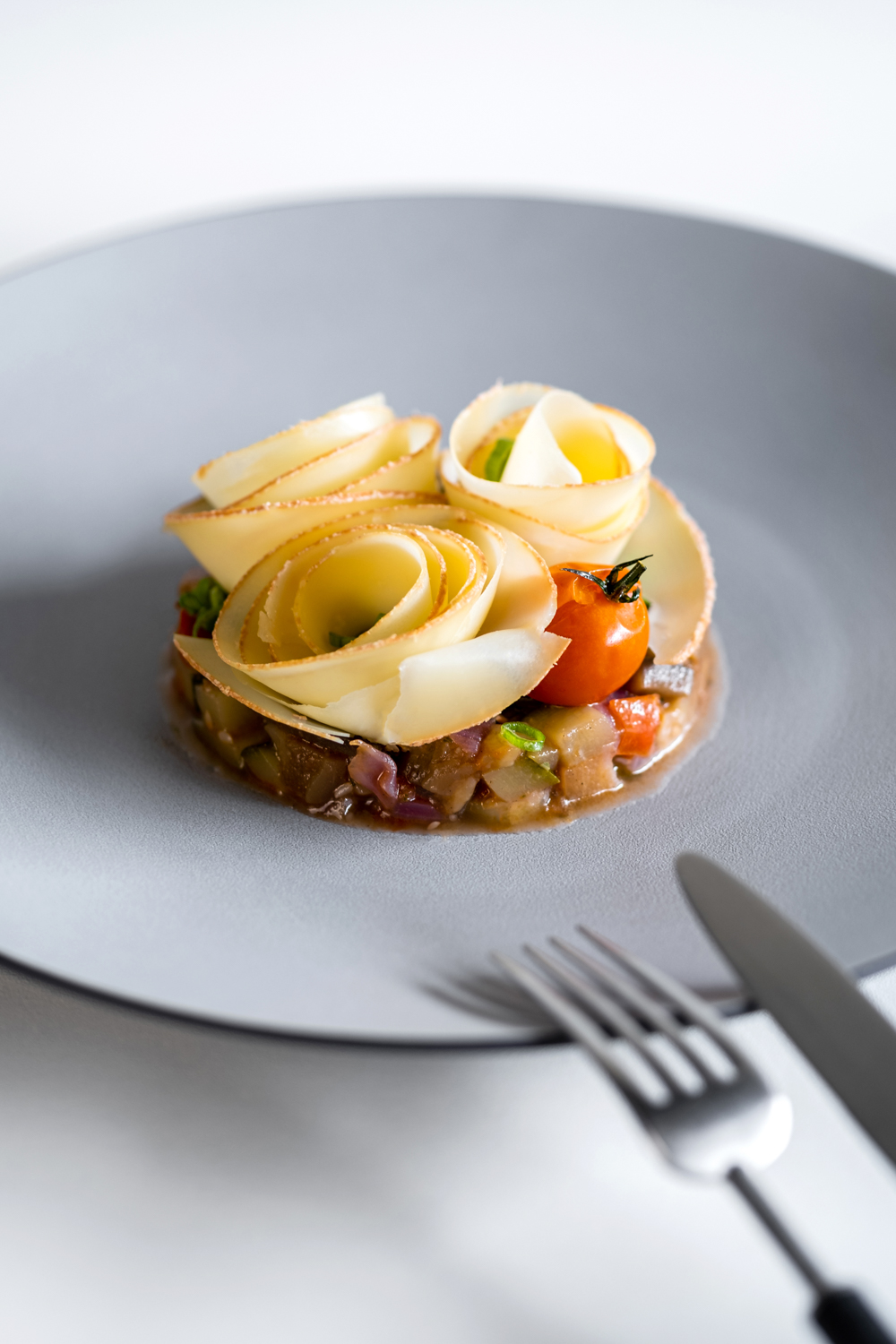 Vercors blue cheese crumble
Fig confit with balsamic vinegar, caramelised apples and smoked duck breast
Honey and rosemary mustard, cabbage and pomegranate, truffle honey and thyme tuile
PLATEAU Le Rabelais - L'Essentiel
7 families of cheeses, from the mildest to the strongest
With chocolate cream Marron glacé