at the Pastatime grocery shop
by Aix&Terra
A revisited kitchen
de la Pasta
At Epicerie Pastatime by aix&terra, it's Italy revisited by the Chefs of the Ecole des Chefs and the Artisan* aix&terra, member of the Collège Culinaire de France. Our seasonal menu is based on Piadine, Pastas and Pastries.
To accompany your "Pastas made in France" choose one of our delicious homemade aix&terra sauces.
Benvenuto to all!
*The right to this designation thus attests to aix&terra's investment since 2010 in defending French taste, cultures and specialities by sourcing more and more organic and locavore partners each year.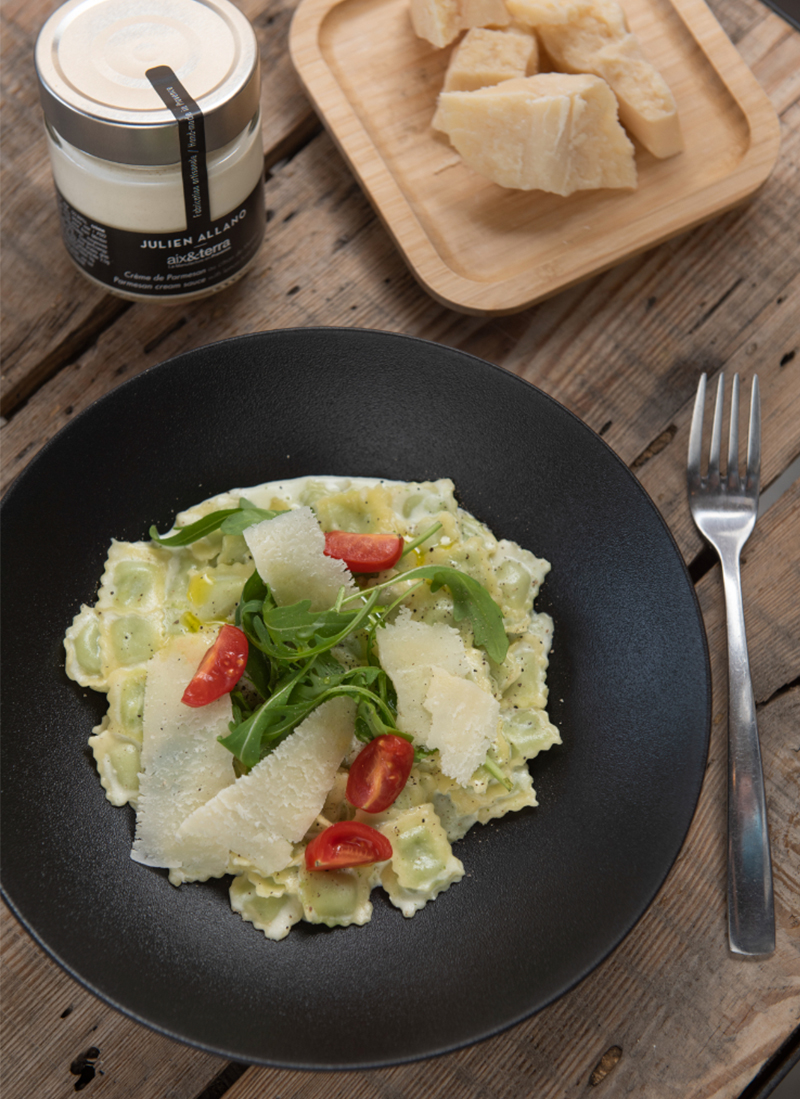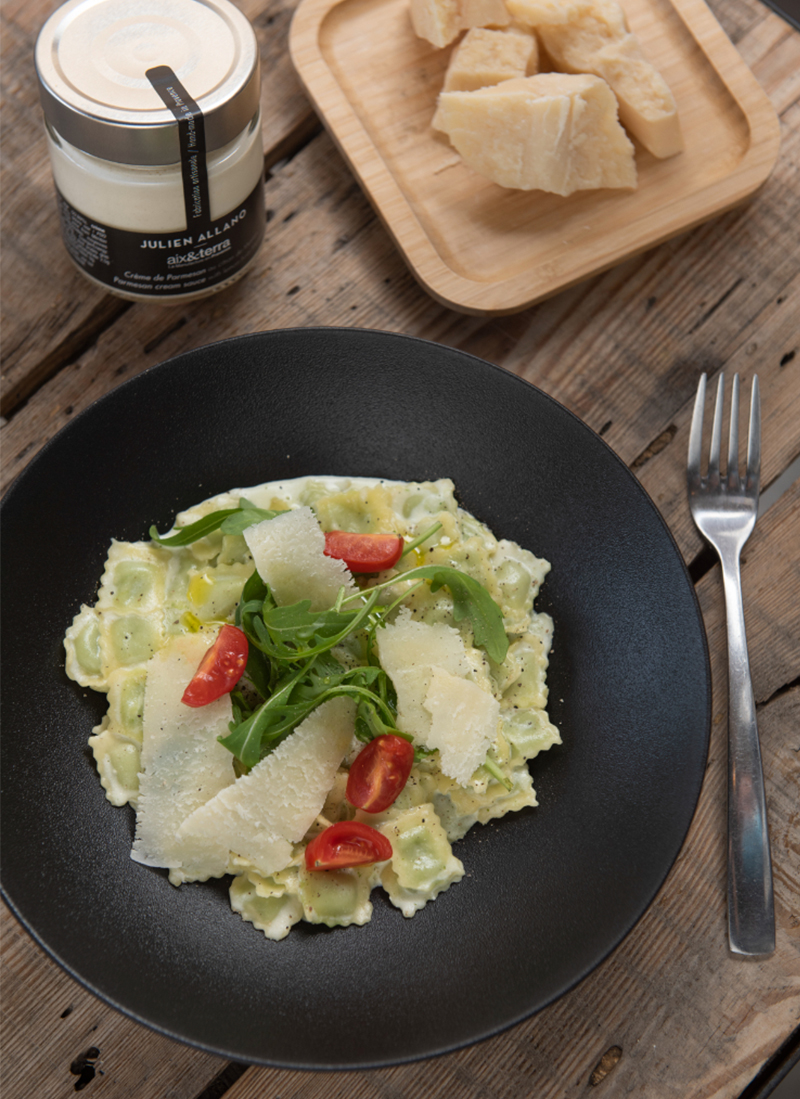 Organic basil, organic artichonade, or green tapenade
THE EMPEROR'S OPEN RAVIOLI
Salmon with fresh spinach, parmesan cream, Menton lemon